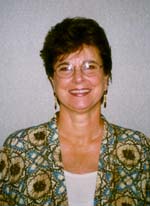 Sandra M. Cook, M.A., L.P.C.
Sandra, experienced in dealing with issues in divorce, grief and marital counseling, likes working with individuals and couples and has a special interest in divorce recovery and the Christian. She helps clients work through issues of grief and anger in divorce recovery, and aids in the discovery of the place of spirituality in each individual's life. Sandra co-facilitates an eating disorders group at the 1960 Center and enjoys public speaking.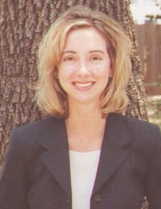 Brooke Duffy-Roberts, Ph.D., L.M.F.T., L.P.C.
A clinical member of the American Association for Marriage and Family Therapy, Brooke is trained and experienced in child and adolescent therapy, couple and family therapy, eating disorders, sexual therapy, brief therapy and women's growth and development. She presents workshops on parenting, communication skills, stress management, building self-esteem, women's issues and career development. Brooke enjoys helping individuals, couples and families find their internal and external resources to strengthen their mind, body and spirit.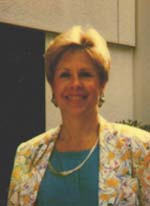 Angie Grindon, L.M.S.W., L..P.C., L.M.F.T.
Angie has 25 years of experience working with adults and children. She provides individual, couple, family and group therapy. Her areas of special interest include children, women's growth and development, spirituality, adults recovering from abuse as children, and families. Angie presents workshops on communication, divorce and stepfamilies, stress management, women's issues, grief and loss and parenting young children.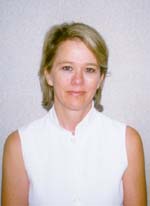 Beth S. Martin, M.S., R.N., C.S.
Beth is a licensed advanced nurse practitioner and adult psychiatric mental health clinical nurse specialist. She works with individuals, families and groups who are experiencing personal or workplace stress or major life transitions. A consultant and workshop presenter, Beth assists organizations in exploring and positively impacting workplace dynamics and teaches life management skills, teamwork and change management. Beth is currently hosting a Life Transitions Group.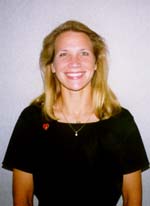 Leslie Truitt Schultea, M.S., L.P.C., L.M.F.T.
Leslie is a member of the Houston Association for Marriage and Family Therapy and a clinical member of the American Association of Marriage and Family Therapy. Also trained in Critical Incident Stress Management, Leslie enjoys working with couples, families, individuals and groups, and is especially interested in working with individuals with anorexia and bulimia, marriage and family issues, and depression. Leslie conducts a weekly therapy group for people with anorexia and bulimia. Leslie is a member of the Baptist Church. Leslie is currently hosting group therapy for people with eating disorders.