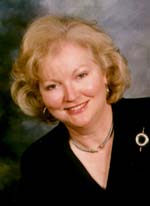 Shirley A. Beyer, M.Ed., L.P.C.
Executive Director of Interface-Samaritan since 1998, Shirley holds a degree in counseling from the University of Houston. An experienced leader of pre-marital seminars, she enjoys working with issues involving relationships, creativity, spirituality, life transition, abuse, depression, grief/loss, anxiety and stress management. Shirley is trained to administer and interpret the Myers-Briggs Type Indicator (MBTI) and uses it for relationship and team building. Shirley is a member of the Presbyterian Church.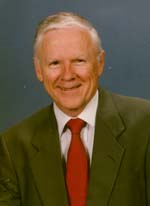 Paul Carty, Th.M., M.Ed., L.P.C., L.M.F.T.
Paul is a clinical member of the American Association for Marriage and Family Therapy, the Texas and Houston Associations for Marriage and Family Therapy, and Spiritual Directors International. Paul, who belongs to the Catholic Church, likes working with couples and families, and enjoys helping individuals deal with religious issues and sexual disorder issues.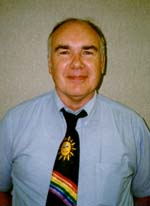 Barry McCarty, M.Div., M.S., L.P.C., L.M.F.T.
Barry, a child therapist, also is a professional speaker on the developmental stages of the child. He shares a spiritual and emotional bond with the children with whom he works. He received his Masters of Divinity in Pastoral Care and Ethics from Vanderbilt Divinity School and his Masters of Science in Early Childhood Education from Texas Women's University, Houston Center. A published author, Barry is a member of the Baptist Church.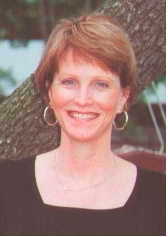 Kay Hudler, L.M.S.W.-A.C.P., L.C.D.C.
Kay has 14 years of experience as a psychotherapist. She enjoys working with adults, couples, and groups. She is interested in issues around grief, alcohol/drug abuse, anxiety and panic disorders, and depression. Kay is a member of the Methodist Church.
Susan Arnold Lange, Ph.D.
Clinical Director of Interface-Samaritan, Susan Arnold Lange, Ph.D., licensed psychologist, specializes in relationship, career, and spiritual development. She provides consultation to sacred and secular organizations as well as counseling to groups, couples, and individuals. She is particularly effective in teaching people how to lower anxiety, tension, and depression and manage hostile anger so that they enjoy their lives more easily. Focusing on functional communication patterns, participants in counseling, consultation, and training with Susan develop behaviors that move them toward their professional and personal goals. Susan is a Presbyterian elder.